2017 DR Power PRW72AEN DR Powerwagon
$2,399.99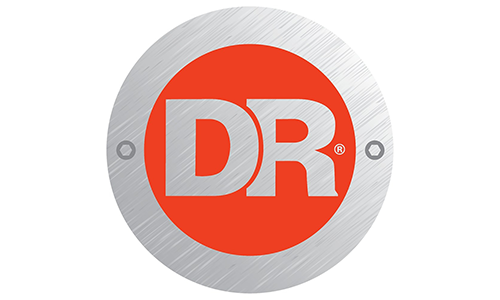 ---
Model
PRW72AEN DR Powerwagon
Overview
---
Description
With 40% greater capacity than our entry level model, the PRO Powerwagon can haul up to 700 lbs with ease. Features a powerful electric-starting engine and a modular cargo bed with removeable end panel. Accepts the optional Flatbed Kit accessory.
Key Features
Gear-Driven Transmission: 3 forward speeds and powered reverse let you match your travel speed to your walking pace and maneuver in tight spaces.
MUCH More Maneuverable than ANY Trailer!: The two rear wheels rotate 360° giving the Powerwagon a very tight turning radius. This means you can go into all kinds of spaces you could never take a trailer...through gateways and barn doors, into wooded areas, on narrow trails, etc.
Integrated Latch and Lift Handle: The locking cargo bed handle is designed so that you can twist, to unlock the bed, and lift, to tilt the cargo bed into dumping dumping position, with one just one hand (depending on the weight of the load). The steep 60° dump angle empties the bed thoroughly, minimizing the need for raking out materials.
Flatbed Option: Our Flatbed Kit lets you convert to a flatbed configuration in less than ten minutes. The flatbed is ideal for carrying long or stackable loads like lumber, feed bags, cinderblocks, furniture...you name it! (Included with the PRO-XL model, available option for PREMIER and PRO models.)
Disc Brake: A powerful hand-actuated disc brake lets you check the speed of a fully loaded cargo bed when operating on slopes. The brake lever is also lockable to keep the machine in place when not in use, and to add stability during loading or unloading.
Briggs & Stratton Engine: With 7.75 foot pounds of torque (163 cc) this engine will power loads of up to 700 lbs with ease. With turn-key electric starting, it features a debris management system that protects the engine from whatever you kick up while you're cutting.
Dimensions
Length: 63.25"
Width: 34"
Height: 41"
Weight: 200
Handlebar Height: 41"
Engine
Make: Briggs and Stratton
Model: 725 EXi
Starting Type: Electric w/ Recoil Back up
Ft Lbs Torque: 7.25
Displacement: 163cc
Engine Type: OHV
Number Of Cylinders: 1
Air Filter: Paper
Pre Cleaner: Yes
Oil Capacity: 16 oz
Lubrication: Splash
Oil Type: SAE 30 HD
Cooling Methods: Force Air
Fuel System
General
Speed: 3.7 mph max forward speed, 1.4 mph reverse
Transmission: 3 speed plus reverse
Assembly: Some assembly needed, about 10-20 minutes
Hauling
Material
Frame: Tubular Steel (1.5" diameter X 12 GA thick)
Warranty
Machine Warranty: 2 yrs Residential/90 Days Commercial
Engine Warranty: 2 yrs Residential/90 Days Commercial
Wheels Tires
Number of Tires: 4
Front Tire Size: 16" x 4" Front
Rear Tire Size: 11" x 4" Rear
Tread: Snowhog Tread
Specs