2018 DR Power BHO5014BMN DR Towable Backhoe
$7,499.99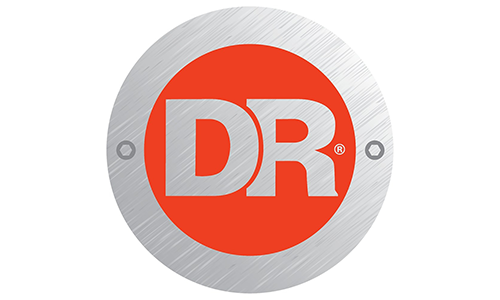 ---
Model
BHO5014BMN DR Towable Backhoe
Overview
---
Description
Dig trenches, plant trees, take on landscaping projects, and more with our DR Towable Backhoe. The hydraulic power system is self-contained for use anywhere, on your toughest jobs. For use with ATV or UTV.
Features
Unmatched Portability: The DR Towable Backhoe hitches to your pickup truck with a common 2" ball hitch. You can also take it off-road with your ATV, UTV, or lawn tractor, allowing you to get to places a farm tractor couldn't go easily or safely. Tires are DOT certified at up to 45 mph.
Flexible Design: The DR Backhoe is designed for digging attached to your tow vehicle or free-standing. Working unhitched, for lighter jobs, gives you maximum maneuverability, and means you don't have to tie up your tow vehicle if it's needed for other purposes. For ripping or lifting, you should leave the tow vehicle attached to provide extra anchorage.
Wide Stance Stabilizer System: Wide stance stabilizer system provides maximum holdback to counter digging force and provide solid platform. Unique foot design enables you to reposition the unit, using the bucket, but resists unintentional "crawl." Front stabilizer legs have 3 positions for modifying working height. Rear stabilizer feet skid backward easily but resist forwardsliding.
Briggs & Stratton Professional Series Engine: The DR Backhoe uses an easy-starting 14.5 FPT (306cc) XR Professional Series engine with overhead valve and a cast iron cylinder sleeve for long life.
Dual Filtration System: Clean hydraulic fluid is essential to any machine powered by hydraulics. With the DR Backhoe, the hydraulic fluid is cleaned twice. First, by the Tank Mounted Strainer (left) and second by the Hydraulic Filter (right).
Valve Control Levers: The DR Backhoe's controls are simple and intuitive, allowing you to become a proficient operator with just a little practice. Each lever controls one action: 1) the up-down action of the boom (or "upper arm"); 2) the side-to-side action of the boom; 3) the up-down action of the crowd (or "lower arm"); 4) the curl of the bucket.
Digging
Digging Depth: 6' 4.5"
Reach: 8' 8.5"
Swing Arc: 128 degrees
Digging Force: 1,950 lbs
Breakout Force: 1,950 lbs
Dimensions
Length: 115"
Width: 64"
Height: 71"
Weight: 940 lbs.
Shipping Dimensions: 96" L x 69" W x 68" H
Shipping Weight: 960 lbs.
Engine
Make: Briggs & Stratton
Starting Type: Manual
Ft Lbs Torque: 14.5
Displacement: 306 cc
Engine Type: OHV
Oil Capacity: 37oz
Lubrication: Splash
Oil Type: SAE 30W HD
Cooling Methods: Air Cooled
Fuel System
Fuel Capacity: 0.8 Gallons
Hydraulics
Reservoir: 8.5 gal
Hydraulic Pressure: 2,500 PSI
Hydraulic Flow: 2.6 GPM @ 3,200 RPM
Loading
Max Lift Capacity: Up to 612 lbs
Bucket Rotation: 148 degrees
Loading Height: 57.6"
Loading Reach: 38.4"
Warranty
Machine Warranty: 2 years residential; 90 day commercial
Specs
Engine
Manufacturer

Briggs & Stratton
Chassis
Dig Depth

6 ft. 4.5 in.
Reach

8 ft. 8.5 in.
Swing Arc

128 deg.
Bucket Rotation

148 deg.
Weight

940 lb. lb.