2018 DR Power VT15010TBN DR Versa-Trailer
$2,399.99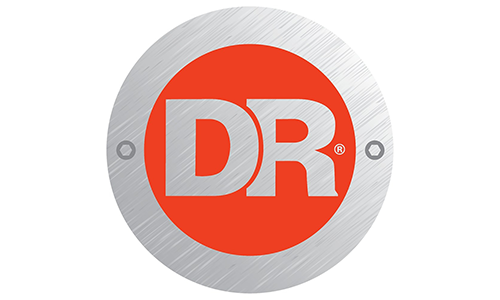 ---
Model
VT15010TBN DR Versa-Trailer
Overview
---
Description
The most versatile work trailer anywhere! Hauls up to 2,000 lbs and is equipped with a Boom-Lift to lift loads up to 440 lbs. Use with your ATV,UTV or garden tractor to take the work out of lifting, dumping, and hauling.
Features
Swinging Boom Lift: The boom will lift objects weighing up to 440 lbs. from either side of the trailer. It's like having two strong men helping you lift heavy weights, and it's a lot safer. Use it for rocks, logs, pallets, balled trees and more.
Side Stabilizers: Can be lowered and secured, without tools, to stabilize the trailer when loading or unlading. Keep your trailer steady when using the boom lift from either side.
Stake Bed Configuration: By removing two pins, one person can slide the steel dump bed off the trailer frame. Then, four extenders (included) can be added into frame pockets, and the conversion is complete. It takes less than five minutes!
Winch-Assisted Dumping: Many so-called "dump" trailers have such a shallow tilt to their dump action that you have to shovel them out or unload them by hand.
Tandem Wheels: The Versa-Trailer's tandem wheels pivot on the axle so that, working together, they create a kind of independent suspension. This allows the trailer to adapt to all sorts of rugged terrain and "walk" right over all kinds of obstacles.
Removable End Panels: The end panels come off in seconds, without tools, for carrying log loads or for dumping.
Pivoting Jack Stand: Raises or lowers the tongue, for hitching to your towing vehicle without straining your back. The hitch itself also pivots, allowing your towing vehicle and the trailer to ride independently over rough terrain without putting torque on the tongue or hitch.
Pivoting Hitch: The pivoting hitch allows your towing vehicle and the trailer to ride independently over rough terrain without putting torque on the tongue or hitch.
Steel Guards: Tire valves are protected from rocks, roots and stumps, so you can take the trailer into woodlots, on trails, or through meadows without worry.
Dimensions
Length: 133"
Width: 51"
Height: 80" (w/ boom)
Weight: 703 lbs
Shipping Dimensions: 133.6"L x 50.7"W x 71.9"H
Crate Size: 82 1/2" l x 44 1/2" w x 26 1/2" h
Shipping Weight: 760 lbs.
General
Type: Versa-Trailer
Assembly: Yes
Hauling
Bed Dimensions: 79" l x 42" w x 24" h
Bed Volume: 31.25 cu ft
Hauling Capacity: 2000 lbs
Dump Angle: 35 degrees
Dumping Capacity: 650 lbs
Loading
Crane Lifting Capacity: 440 lbs
Boom Angle Positions: 23 degrees left or right; 45 degrees left or right
Cable Size: 7/32" x 25'
Hook Size: 5/16"; 1" opening
Towing
Hitch Type: ball hitch
Towable: Yes
Tow Receiver Size: 2"
Tongue Weight: 120 lbs
Wheels Tires
Number of Tires: 4
Tire Size: 22" x 11"
Specs
General
Capacity

2000 lb.
Dimensions

79 in. l x 42 in. w x 24 in. h
Tire Size

22 in. x 11 in.
Weight

703 lb.